Have you suffered a serious injury due to someone's negligence?
Has your love-one been killed by the wrongful act of another?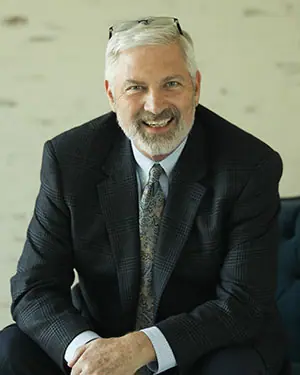 If so, the attorneys at Moravcik Threadgill & Starry can help. While it is traumatic to lose a loved one in an accident or to suffer a life-changing injury, it can be important to consider legal action. Settling a wrongful death or serious personal injury suit may help you move forward and provide much needed financial relief. The Partners at Moravcik, Threadgill & Starry are committed to walking you through the Texas courts and getting you the compensation you deserve.
Our Texas personal injury staff is available evenings and weekends to evaluate your case. If you can't make it to our office, we can come to you.
Moravcik Threadgill & Starry handles all types of injury claims. Stuart Starry has a track record of success that spans more than 25 years, with many clients in Texas and across the country receiving real results.
Simply click on "submit your case" (on the right), fill out a contact form (below), or call (432) 653-1899 now to start your Free Case Consultation.
All consultations are free, and you won't pay us a dime unless we win your case.

$3.4 Million
Airplane Crash

Net to Client:
$2 million
Expenses:
$40 Thousand
Attorney Fees:
$1.4 million

$2.7 Million
Defective Drug

Net to Client: $1.6 Million
Expenses: $24 Thousand
Attorney Fees: $1 Million

$1.3 Million
Truck Crash

Net to Client: $800 Thousand
Expenses: $10 Thousand
Attorney Fees: $455 Thousand

$1 Million
Industrial Accident

Net to Client: $540 Thousand
Expenses: $53 Thousand
Attorney Fees: $400 Thousand

$400 Thousand
Foot Injury (Commercial Airline)

Net to Client: $238 Thousand
Expenses: $27 Thousand
Attorney Fees: $132 Thousand

$377 Thousand
Forklift Accident

Net to Client: $251 Thousand
Expenses: $34 Thousand
Attorney Fees: $125 Thousand
A person may sustain a serious personal injury in many ways, but when you sustain an injury that is not your fault, you may have grounds for a lawsuit. Examples of ways to sustain a serious personal injury may include:
a vehicle collision or a car accident
a commercial truck accident involving fleet truck or an 18-wheeler (semi-truck/tractor-trailer)
a workplace or jobsite injury,
an industrial accident involving heavy equipment, such as a backhoe, crane, or a forklift
an oilfield accident involving a drilling rig or a snubbing unit
fires and explosions
exposure to toxic chemicals
If you are wondering what is considered a serious personal injury, it may include (but is not limited to):
Traumatic brain injuries and concussions
Neck and back injuries and soft tissue injuries
Broken bones
Spinal cord injuries that result in partial or total paralysis
Injuries that result in an amputation or the loss of a hand, an arm, leg, or foot
Loss of eyesight or vision and/or hearing loss
Crush injuries
Injuries that result in permanent damage to an organ or loss of function of an organ or significant limitation on the function of an organ
Burn injuries from file, or chemical burns and injuries that may require a skin graft, cause scarring and disfigurement.
Our staff will compile your medical records and your doctor's opinions and reports will be used to help establish your case.
More Information
For more information on personal injury law, please click here.
Traumatic Injury & Wrongful Death
Oilfield & Industrial Accidents