Alan attended the University of Texas at Austin, studying accounting for his undergrad degree. After taking a gap year to be an auditor and tax specialist for a Big Eight accounting firm, he returned to study at The School of Law at The University of Texas at Austin, where he earned his Doctor of Jurisprudence degree in December of 1972. Alan spent the first nine years of his legal practice in Austin before moving to Midland, Texas in 1981 to join the law firm of Stubbeman, McRae, Sealy, Laughlin and Browder, Inc. Five years later he resigned to begin his own law practice, The Law Offices of Alan G. Moravcik, which emphasized family law, including divorce and child custody, civil litigation, personal injury, business litigation and transactions, corporations, partnerships, estate planning, probate, and real estate. Alan is currently a member of the State Bar of Texas and the Midland County Bar Association. He is a past member of the Travis County Bar Association. He is also a member of the Family Law Section of the State Bar of Texas. Alan has been a participant in the Advanced Family Law Seminar offered by the State Bar of Texas each year since 1997.
On a personal note, Alan is the proud father of three children; Maddie, Blake and Jake, and three grandchildren; Taylor, Macie and Alex. His involvement in civic affairs has included the West Austin Little League, The West Austin Optimist, and Youth Sports in Midland. Alan also served as chairman of the Hamburger Booth at the locally famous St. Ann's Fair for eight years and has also served on the Parish Council at St. Ann's Church. Alan is the recipient of the "Friend of Youth Award" which was awarded by the West Austin Optimist Club
As a lifelong West Texan, Mark grew up in Lubbock, Texas. Mark received his undergraduate degree from Wayland Baptist University and his Doctor of Jurisprudence from Texas Wesleyan School of Law, now known as Texas A&M University School of Law.
Mark began his legal career in the Dallas/Ft. Worth metroplex and moved to Midland. Mark served as General Counsel for several companies prior to opening his private practice full time. Mark still serves as "outside" counsel for multiple companies and uses his business skillset while representing individuals and families with their various legal issues.
Mark's commitment to maintaining the integrity of his practice and being up-to-date on the current law, earned Mark the distinction and recognition as a Fellow of The Texas Bar College. In 2015, Mark received one of the highest honors bestowed upon a member of the State Bar of Texas by being named a Lifelong Fellow of the Texas Bar Foundation. Each year the top 1/3 of 1% of Texas attorneys are invited to participate in the selection process to become a Fellow of the Texas Bar Foundation.
The State Bar of Texas polices the professional conduct of its members through the enforcement of the Texas Rules of Disciplinary Procedures by the Office of the Chief Disciplinary Counsel. In helping to promote professional integrity throughout the State Bar of Texas; Mark has served as a Panel Member of the Region 15 State Bar of Texas Grievance Committee since 2013. Mark was nominated and has served in the role as Panel Chair from 2014-2019.
Giving back to the community is a passion of Mark. Pro Bono work is one tool Mark uses to give back to the community. After handling countless Pro Bono cases, Mark earned the distinction of be recognized as a Member of The Pro Bono College of the State Bar of Texas.
Tifanee and Mark have been married since 1994, have three boys and a special princess Labradoodle, Bella. The family are members of Stonegate Fellowship in Midland, TX.
Stuart has years of experience in trial and appellate law. He has handled many personal injury, wrongful death, and commercial cases. His experience includes trucking accidents, jobsite injuries, industrial accidents, and oil and gas fraud. He is also experienced in cases involving product liability cases, defective drugs, construction defects, securities fraud, breaches of contracts, and probate disputes. He has spent time on both the Plaintiff and Defense side of the Bar, giving him a broad perspective.
He received his doctorate from Vanderbilt University Law School in 1986. He received a Bachelor of Arts in Interdisciplinary Studies (cum laude) from the University of Southern California in 1983. He was also inducted into the Phi Beta Kappa and Phi Kappa Phi honors fraternities. Mr. Starry is also a mediator and received his certification from the University of New Mexico in 2010.
Admitted to the State Bar of Texas in 1986, he joined the aviation section of Beirne, Maynard & Parsons in Houston, Texas, where he devoted a substantial portion of his practice to defending claims brought against commercial airlines. He has also represented several aircraft and aircraft component manufacturers in aviation product liability cases. Mr. Starry represented American Airlines in the preemption cases of O'Carroll v. American Airlines, 863 F.2d 11 (5th Cir. 1989) cert. denied, 409 U.S. 1106 (1989) and Baugh v. Trans World Airlines, Inc., 915 F.2d 693 (5th Cir. 1990). While at Beirne, Maynard & Parsons, Mr. Starry also represented certain large corporations in toxic tort cases, mass actions, class actions and commercial fraud cases. He also defended automobile accident and workplace injury cases for a number of insurance companies.
In 1991, Mr. Starry joined the Houston firm of Fleming, Hovenkamp & Grayson and until 1997 devoted part of his time to plaintiff's aviation litigation and appeals for that firm. Mr. Starry argued the landmark case Hodges v. Delta Airlines, 44 F. 3rd 334 (5th Cir. 1995) (en banc) on behalf of the plaintiff, which overruled his previous victory in Baugh v.Trans World Airlines. While at the Fleming Firm, Mr. Starry also represented thousands of investors in mass action and class action securities fraud cases. He successfully argued several complex class action related motions in the polybutylene plumbing litigation. He handled a busy docket which included, automobile accidents, workplace injuries, industrial accidents, toxic torts, pharmaceutical "bad drug" cases, and a host of other civil matters.
Mr. Starry established his own practice in September of 1997 and continued to handle a broad spectrum of cases involving products liability, serious personal injury, commercial disputes, securities fraud, mass torts, and related appeals. In 1998 Mr. Starry won another high profile en banc preemption appeal. See, Charas v. Trans World Airlines, 160 F.3rd 1259 (9th Cir. 1998) (en banc).
In 2019 he joined Moravcik Threadgill to expand their service to include complex and personal injury litigation. Mr. Starry has been a frequent lecturer and writer on federal preemption. His lectures include appearances at the 1992 American Bar Association Annual Meeting in San Francisco, California (Federal Preemption in Commercial Aviation), and the 1993 SMU Air Law Symposium in Dallas (Impact of Hodges v. Delta Airlines). His writings include "Preemption in the Skies," Trial, March, 1994; "Federal Preemption in Commercial Aviation: Tort Litigation Under 49 U.S.C. §1305," Journal of Air Law and Commerce, Spring, 1993; "Torts at Twenty Thousand Feet," The Brief, Fall, 1993; "Asserting and Avoiding the Preemption Defense," Chapter 52 of Civil Trial Practice:Winning Techniques of Successful Trial Attorneys, 2000.
Mr. Starry is admitted to practice in all Texas courts, the United States Supreme Court; the United States Court of Appeals for the Ninth Circuit; and the United States District Courts for the Northern and Western Districts of Texas. He has been a member of the American Bar Association (Sections on Litigation, Aviation, and Tort and Insurance Practice), the State Bar of Texas, the American Trial Lawyers Association, Texas Trial Lawyers Association, and the Million Dollar Advocates Forum.
Stuart and his wife, Shannon enjoy hiking and skiing in the mountains of New Mexico. They are the proud parents of a daughter who is at college studying neuroscience. Stuart is also a movie buff and loves the old "classics" including Alfred Hitchcock's "North by Northwest," "Rear Window," and "To Catch a Thief."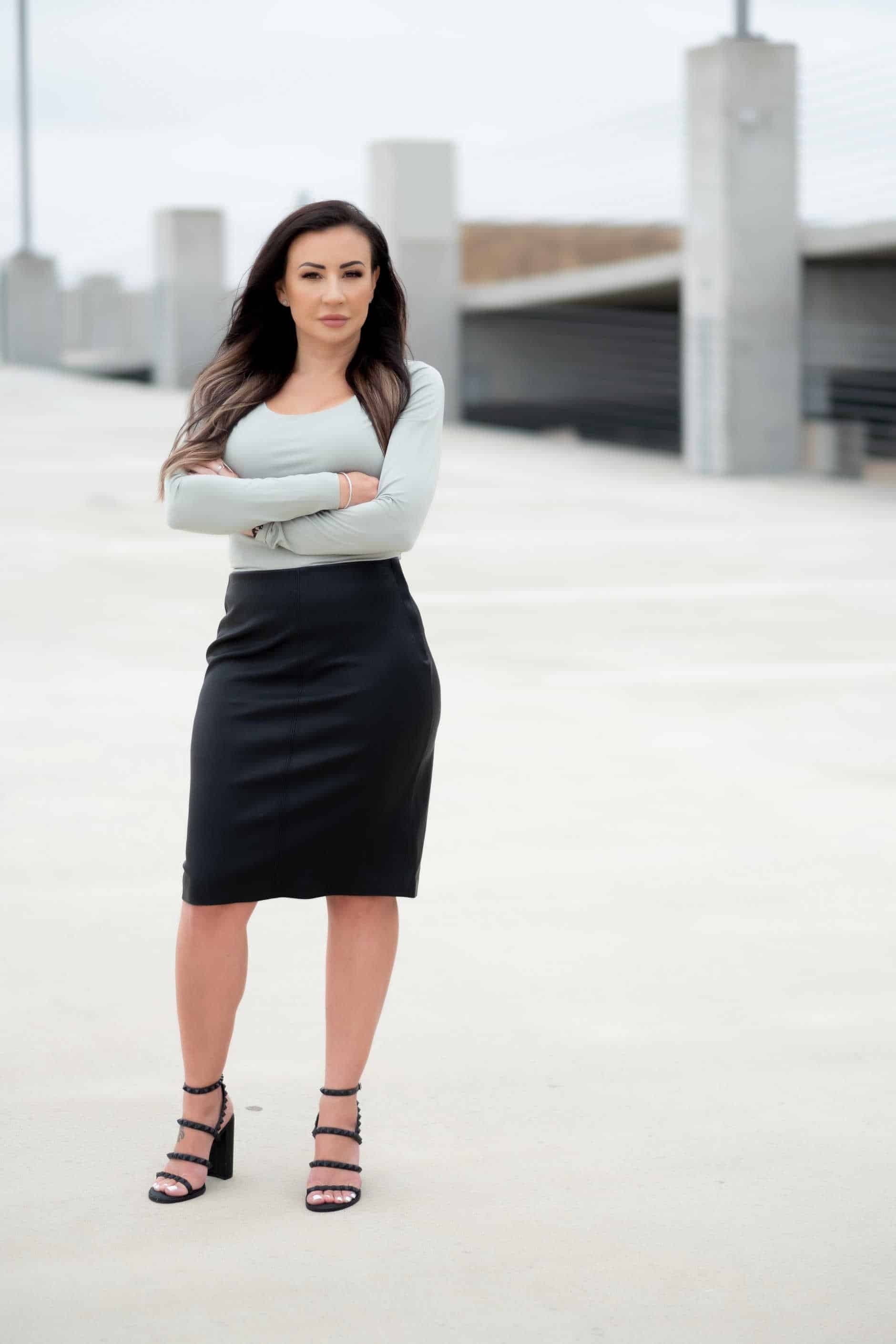 Doris Barger Ceniceros
Paralegal / Office Manager
Doris joined the Law Office of Alan G. Moravcik in 2011. In 2018, Alan G. Moravcik and Mark D. Threadgill joined forces to form The Firm. Doris was instrumental in the two partners beginning their practice together.
While simultaneously managing The Firm, Doris primarily focuses on the family law department but has knowledge and experience in many other areas of law. Doris is involved in all aspects of cases from beginning to end. After years of dedication to family law, Doris is passionate about helping clients peacefully navigate complex, emotionally driven and often overwhelming cases. Doris is versatile, endlessly accommodating, and on most days, the voice of reason.
On a personal note, although a true West Texas native, Doris would rather be at the beach.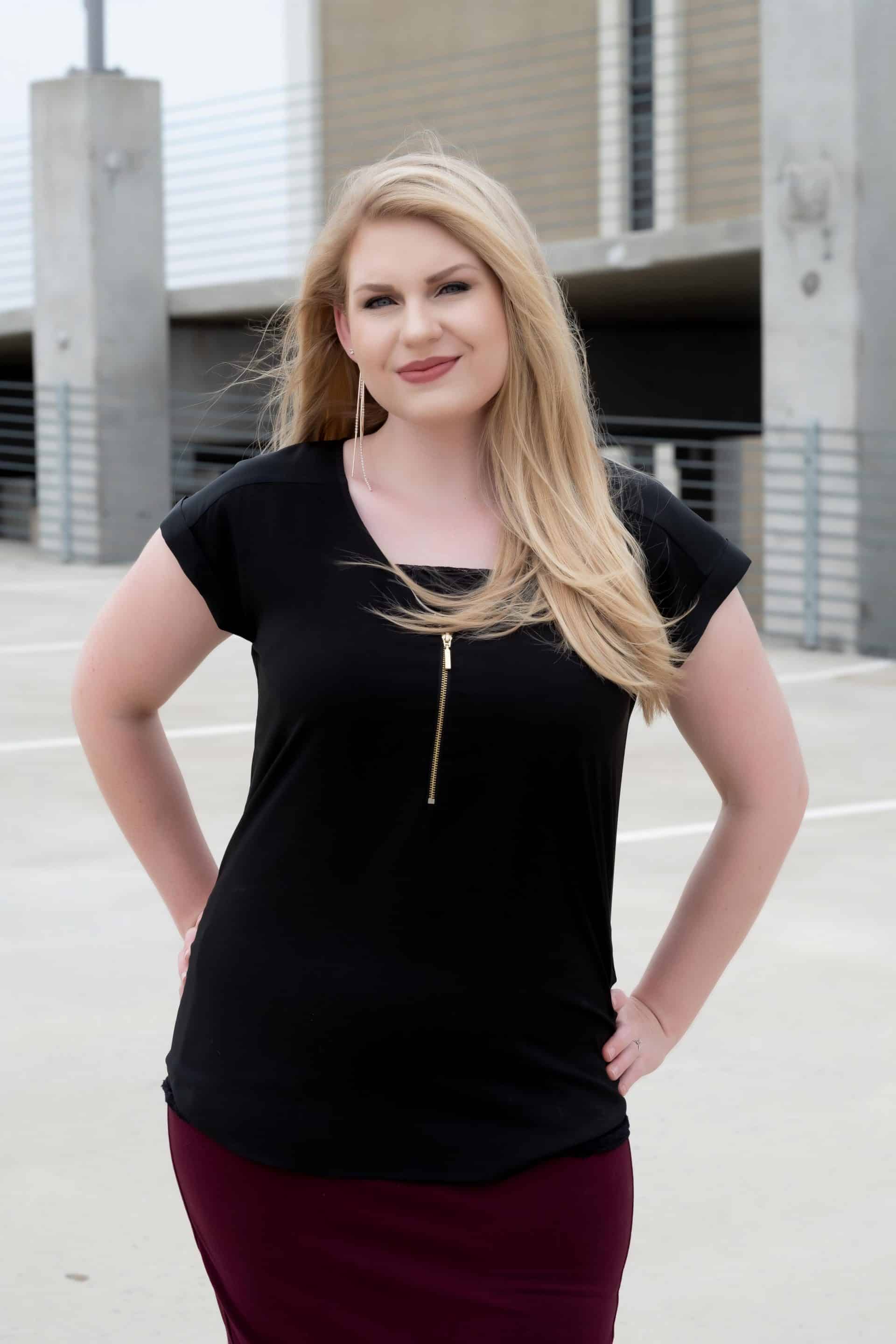 Bethany Carr
Legal Assistant
Bethany joined The Firm in 2019. She now provides all phases of litigation support for both the family law and estate planning sections, including client communications, scheduling, trial preparation and document preparation. Bethany simultaneously heads the billing department. Bethany prides herself on working with clients and helping them through life's difficulties. Bethany is also known as The Firm's Chaos Coordinator.
On a personal note, Bethany is her church's pianist. She also enjoys painting and decorating. Bethany was born and raised in Lubbock, Texas. Bethany graduated from Heartland Baptist Bible College in Oklahoma City, Oklahoma in 2018 with a Bachelor of Music in Performance, Piano Proficiency.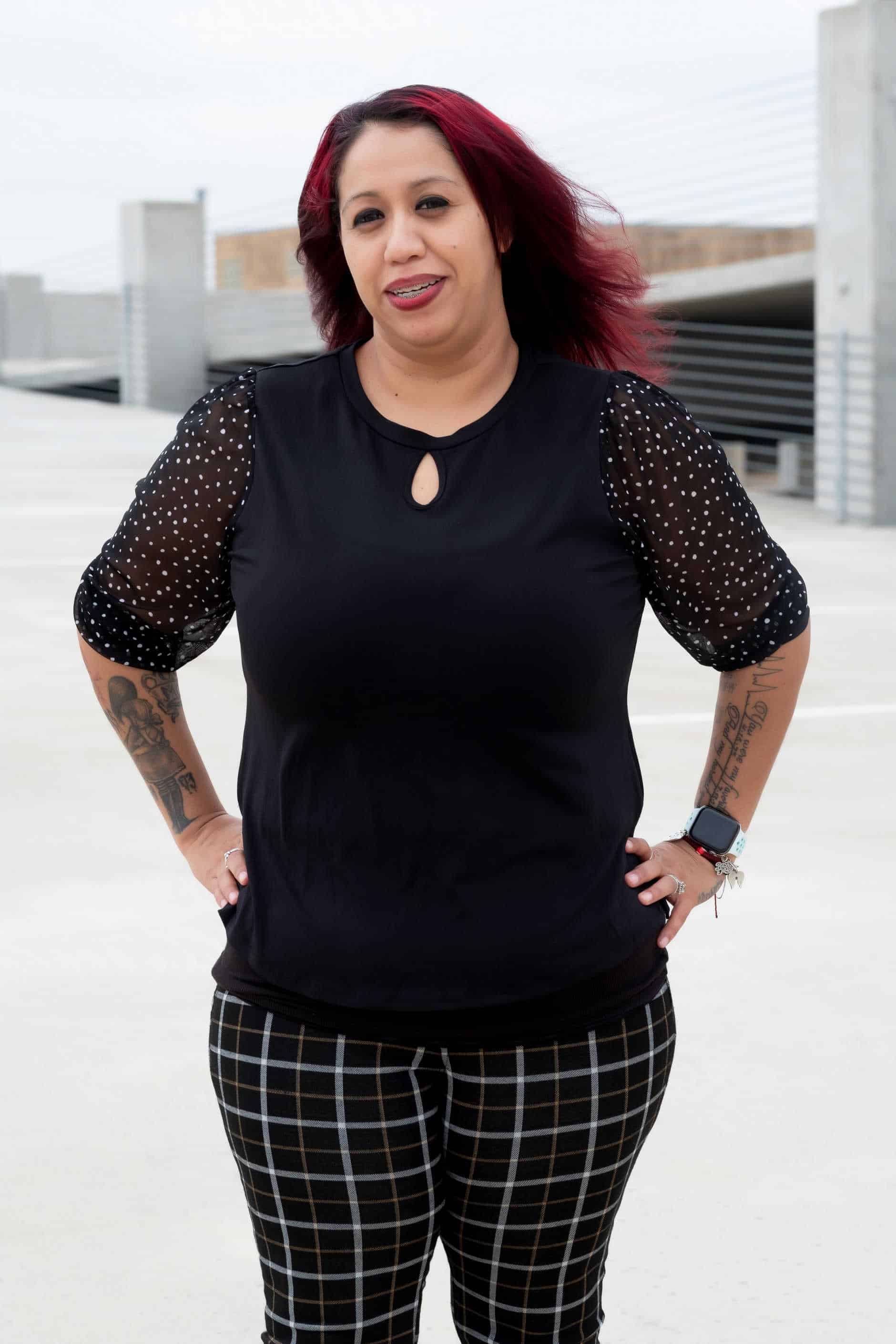 Yvonne Gutierrez
Legal Assistant
Yvonne joined The Firm in 2017. Yvonne is currently attending Odessa college for her associates degree in the paralegal program. Yvonne provides a supportive role in all aspects of the organization and management of files, client communications and scheduling. Further, Yvonne supports Mr. Starry as a legal assistant in personal injury and other litigation. She is in charge of subpoenas for medical records and other damages related evidence in personal injury cases. She also assists in mediation and trial preparation. Yvonne is the primary point of contact for many personal injury clients. Yvonne is fluent in Spanish and provides The Firm with translation services for our Spanish-speaking clients.
On a personal note, Yvonne enjoys spending time with her family and living the country life.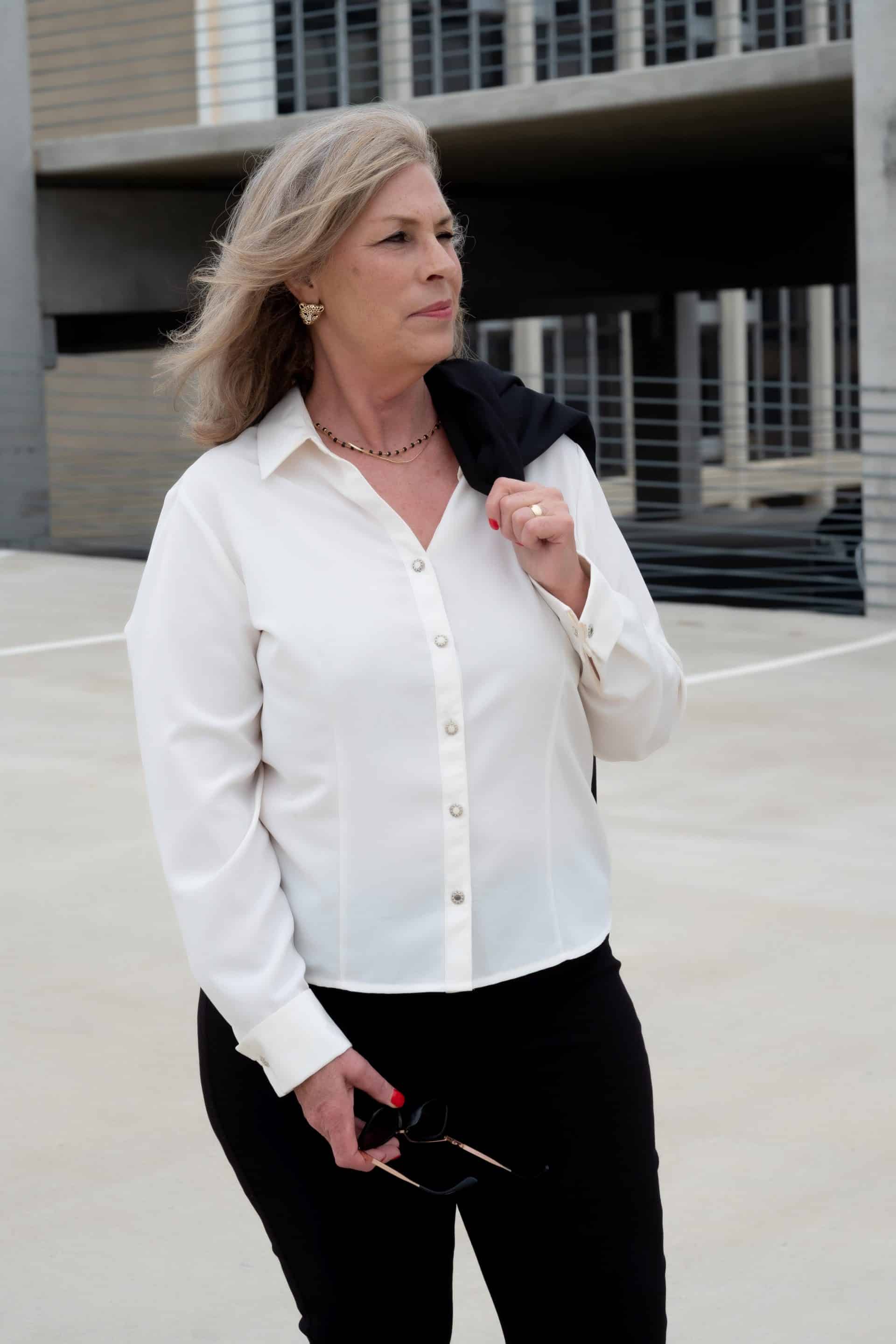 Cathie Moravcik
Legal Assistant
Cathie joined the Law Office of Alan G. Moravcik in 1995. Cathie is a legal assistant and the wife of Alan G. Moravcik. Cathie managed Alan's office from 1995 to 2017. In 2018, Alan G. Moravcik and Mark D. Threadgill joined forces to form Moravcik Threadgill Law Firm. Cathie now works alongside Alan as a legal assistant. Cathie is an integral part of initial consults and client communication. Cathie is a mentor and liaison for the entire office. Cathie works hard to create a great work environment which she believes creates optimal  satisfaction for the firm's clients. Cathie also founded the office book club.
On a personal note, Cathie enjoys making art, reading and gardening.