What You Need To Know About I-20 Accident Claims in Texas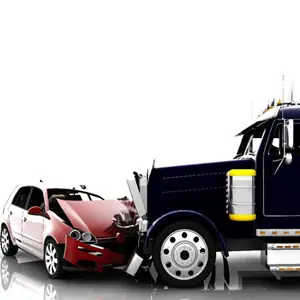 This article explores…
The risks that come with driving on Interstate 20 in Texas.
How to file a personal injury claim – and who to file it against.
Why working with a local personal injury attorney often provides the best case results.
Why Are Accidents So Common on Interstate 20 in Texas?
The stretch of Interstate 20 which runs through Midland and Hector County down into Pecos and Reeves County is incredibly dangerous. Of course, the truth is that any Interstate or highway is dangerous, but driving in the oil country of Texas brings its own particular risks and dangers, which all too often result in tragic deaths or serious injuries.
In large part, this is because this particular stretch of I-20 is heavily frequented by 18-wheelers and industrial load trucks. These vehicles are often oversized, improperly piloted, and moving too fast due to the constant pressure drivers are under to deliver rapidly.
What's more, many truck-related accidents on I-20 are a result of load securement issues. While this is a factor that many people don't consider, it causes countless accidents every year. Fast-moving trucks loaded down with heavy oil field equipment that hasn't been properly secured create a recipe for disaster. When these loads shift, fall, or become unbalanced, it can cause the entire truck to jackknife and the results are often catastrophic.
Unfortunately, there isn't much that you can do to prevent these accidents from occurring. However, if you are involved in an accident caused by one of the reasons listed above, you can work with an experienced trucking accident attorney to ensure that you are made financially whole for all of the losses you have suffered as a result. As soon as you have called for the medical attention you need, your next step is to contact an experienced personal injury attorney.
What Are the Benefits of Working With a Local Personal Injury Attorney?
When it comes to calling a personal injury attorney, you have two main choices: you can work with a big firm from Houston or Dallas, or you can choose a local firm that has years of experience dealing with the particularities of oil field-related accidents on I-20.
It's important to keep in mind that Texas oil country has its own rhythm and way of doing business. This fact also extends to the courts and personal injury claims are no exception. Court practices are different here, and familiarity with them is one of the main advantages of hiring a personal injury lawyer who understands the court systems in the local counties.
While the big firms from out of the region may be excellent at what they do in the city, they will be missing out on the key details, advantages, and relationships that a local lawyer has – the very things that you need to get the full spectrum of compensation that you deserve.
How Are Damages and Liability Established in Texas Interstate 20 Personal Injury Cases?
Once you decide which firm you will work with, the initial steps you will take in the claims process for an accident on I-20 are no different than in any other locale…
First off, you will want to get as much information to your lawyer as you can. Then, they will investigate the accident thoroughly to find out more about all of the parties that were involved and determine where the blame lies.
This is yet another area where a local lawyer with familiarity with the roadway and its industries will come in handy. By working with an attorney who is experienced in this business, the culture of the region, and the court systems, you get an insider advantage.
What's more, local attorneys tend to know the defendants already since, unfortunately, these incidents involve the same cast of characters over and over again. This is critical because, in each and every case, it's important to understand who is involved. More particularly, it's important to know how many companies or individuals may be liable for the collision.
For example, consider an accident involving a big piece of oil field equipment loaded onto an 18-wheeler truck that is piloted by a pilot vehicle company (the small vehicles that go ahead of and behind an oversized load).
In this case, you'd have the following potential defendants:
The pilot vehicle company.
The company that operates the semi-truck.
The company that loaded the oil field equipment on board.
The owner of the oil field

equipment.
When there are four to five potential defendants to consider, your attorney will have to perform a thorough investigation before they are able to determine which parties should be held accountable for the accident.
The key here is leaving no stone unturned to understand who caused the accident, what their policy limits are, and what their resources are. It's only by evaluating all of these factors with an experienced eye that you can recover the full amount of compensation that you are entitled to.
How Can an Attorney Help if I Have Been Injured in an Accident on I-20 in Texas?
Interstate 20 is horribly dangerous. This is particularly true because there are only two lanes available throughout most of the region when, in reality, there should be an additional third lane for large trucks carrying oversize loads. As a result, people who are just trying to get to work or pick their kids up from school have to share the road with all these large and dangerous pieces of equipment being hauled down the road at high speeds. The situation results in somewhat of a death trap.
In this death trap is forged a certain kind of lawyer, attorneys who have had to drive the road themselves and are familiar with the companies responsible for these tragedies. Attorneys who take each case seriously and have the personal experience needed to fight for each accident victim and their rights.
You can have the peace of mind that comes with knowing a local expert has your back. For more information on Trucking Accident Cases in Texas, an initial consultation is your next best step. Get the information and legal answers you are seeking by calling (432) 653-1899 today.
For more information on personal injury law, please click here.
Trucking & Industrial Accidents
Oilfield & Industrial Accidents