Getting Familiar with the Basics of Business Law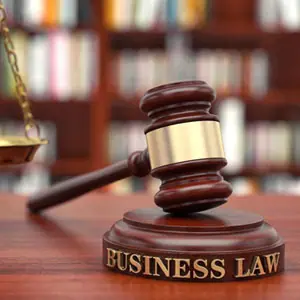 In this article, you will learn about:
The ideal time to hire an attorney.
The various business structures in Texas.
Simple measures you can take to mitigate your exposure to litigation.
What Areas of Business Law Do We Handle?
The firm can provide services for a wide range of businesses in Texas from start to finish. Some of our specialties include:
Creating entities
Mergers and acquisitions
Drafting Employment Contracts and Handbooks
Sales and purchases of a Business
And more…
At What Point in Planning a New Business Should I Hire an Experienced Business Attorney?
It is wise to hire an attorney as soon as you can. The greatest concerns for prospective business owners are those of liability. Navigating this with an attorney early on is perhaps the best way to ensure you steer clear of any legal roadblocks that you may face later down the road.
How Do I Determine What Business Model Will Work For Me?
The best way to determine the business model that will serve your enterprise is to evaluate both the structure of your business and your risk of liability. Texas allows different types of entities for businesses to assume, including:
Corporations
These are further broken out as S-Corporations and C-Corporations, depending on the number of employees you have, what you claim on your taxes, and your business model.
Limited Liability Companies (LLC)
This structure is great for small businesses as they are easy to manage and change when needed. Additionally, professional LLCs are great for those with special certifications, such as doctors and accountants.
Limited Partnerships
Under a limited partnership structure, general partners assume liability to protect their limited partners.
Family Limited Partnerships
This structure is very similar to that of a Limited Partnership (described above) but is structured more specifically for families.
Regular Partnerships
This structure is what most people think of when they think of "business partnerships". Under a regular partnership, two parties share everything.
Sole Proprietorship
Under a sole proprietorship, the business owner goes it alone and takes on all the risks of liability. In today's day and age, it's inadvisable to operate under a sole proprietorship – there are many other options for business owners that can provide much greater protection from liability.
What Measures Should I Have in Place to Protect my Business from Potential Litigation?
To mitigate your exposure to litigation, the most important thing you can do is to comply with all laws. What this looks like in your specific situation will depend on the type of business and industry you operate in, but it generally consists of the following:
Keeping strong employee files;
Documenting your operating procedures;
Taking proactive measures to ensure employee and customer safety;
Obtaining acknowledgments from your employees such as non-solicitation agreements;
And more…
Lawsuit cannot only cost you money in the long-term but damage your business' reputation, as well.
With the guidance of a skilled attorney in Business Law, you can have peace of mind.
For more information in Business law and business cases in Texas, an initial consultation is your next best step. Get the information and legal answers you are seeking by calling (432) 653-1899 today.
Trucking & Industrial Accidents
Oilfield & Industrial Accidents